Part 1 here.
Continuing on from Towanda to Allentown, I hooked up with 3 other attendees for LSOPS 9. We were scheduled to visit 3 railroads on our visit, but one layout owner had to drop out due to unexpected illness. This worked out for the best, as we then spent an entire day at Jim Hertzog's amazing Reading Railroad. First, though, we spent all of Friday evening at Larry Reynolds' PRR Horseshoe Curve layout :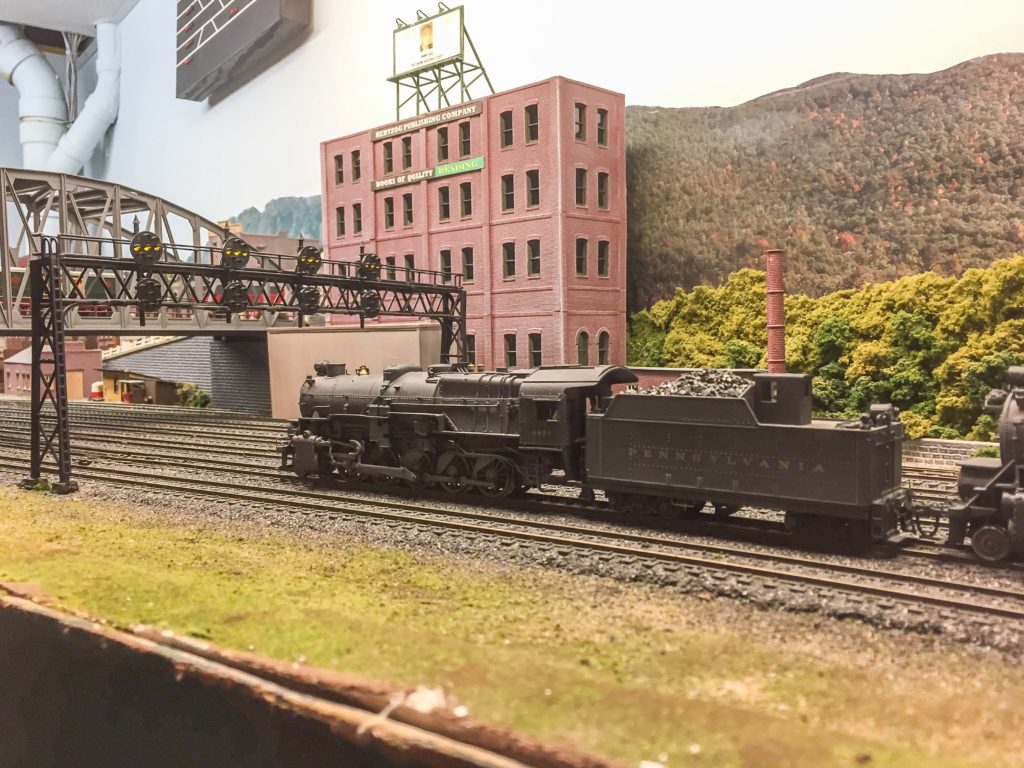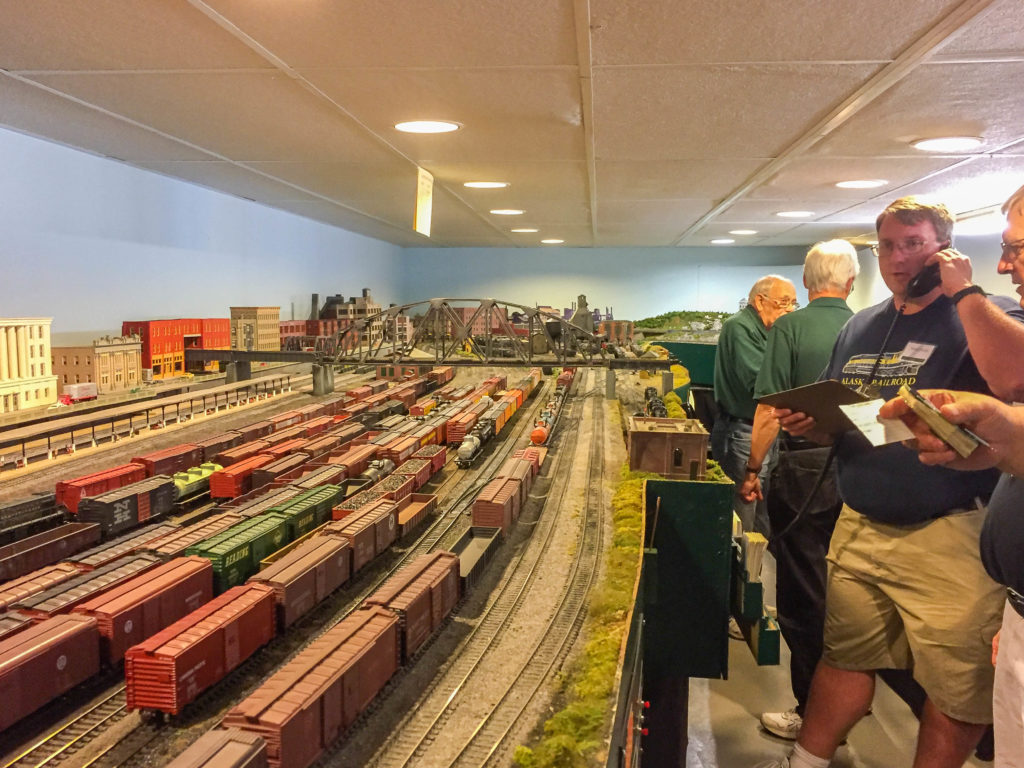 We spent nearly 6 hours at Mr. Reynolds'. I was assigned to the east end of Altoona yard, and was too busy to really get a good look at the rest of the huge layout!
The next morning we were up bright and early, and headed to Jim Hertzog's for a crew brief and morning op session. After a break for lunch at an excellent nearby café located right next to the NS tracks, we returned to Jim's place for an afternoon session. For the morning session, I was assigned a mine turn that ran from Shamokin to Locust Summit and back. For the afternoon session, I marked up on a coal drag from Gordon to Shamokin and back. All these trains were headed by Reading steam. (Hooray!!)
Jim Hertzog's Reading: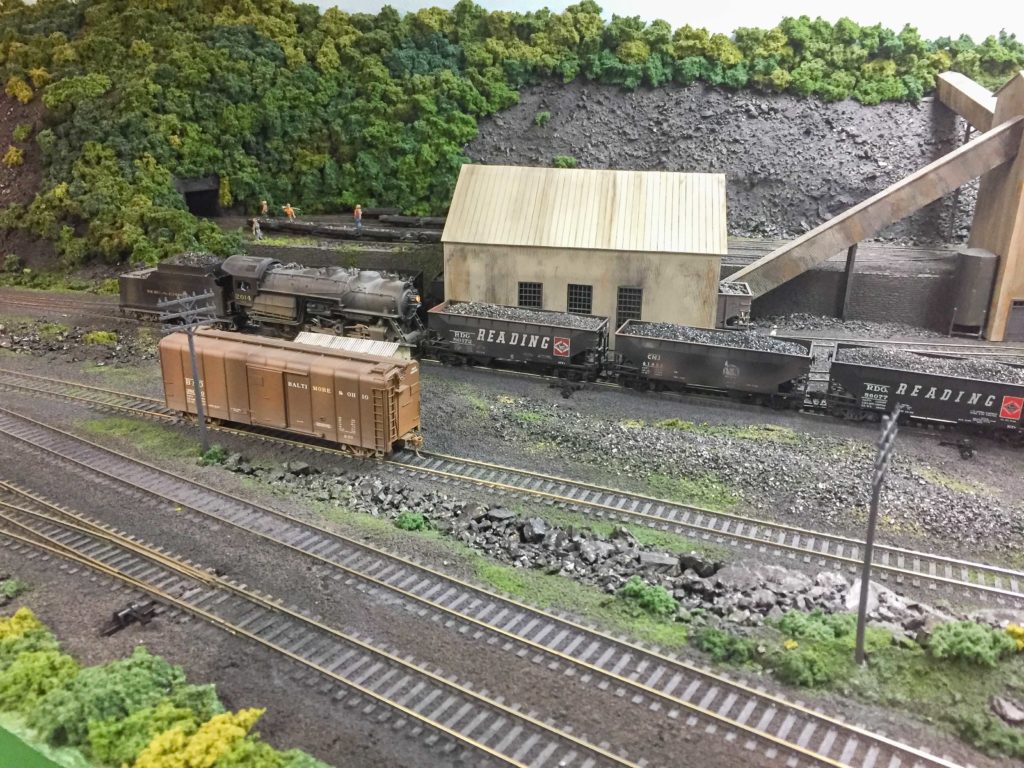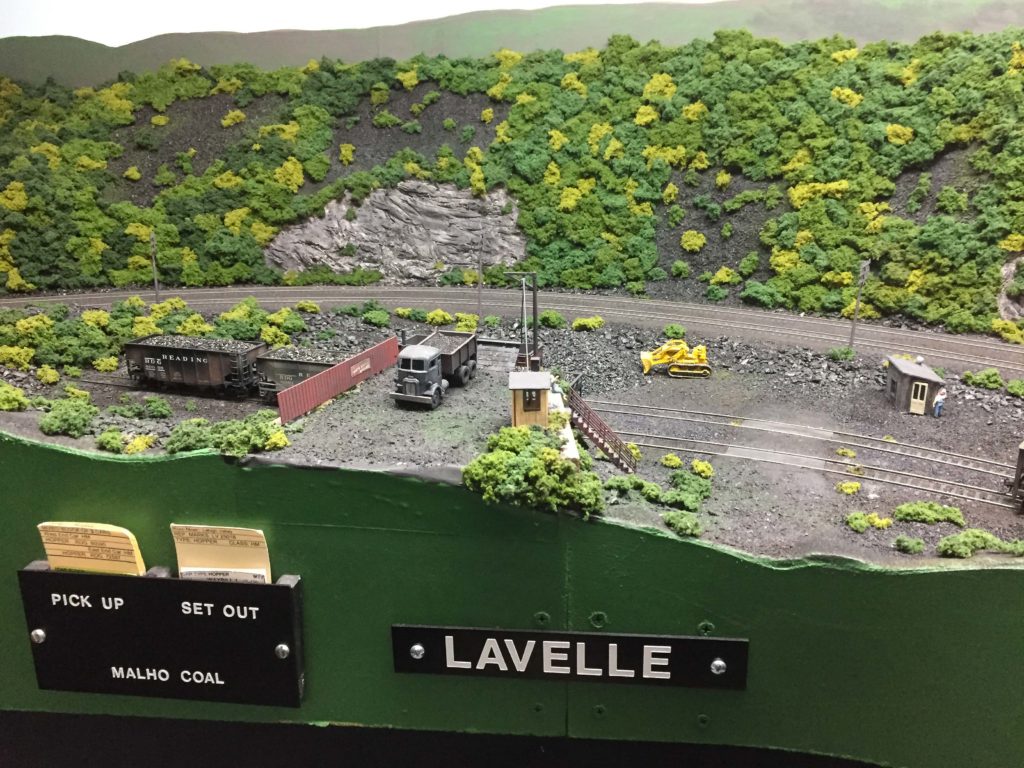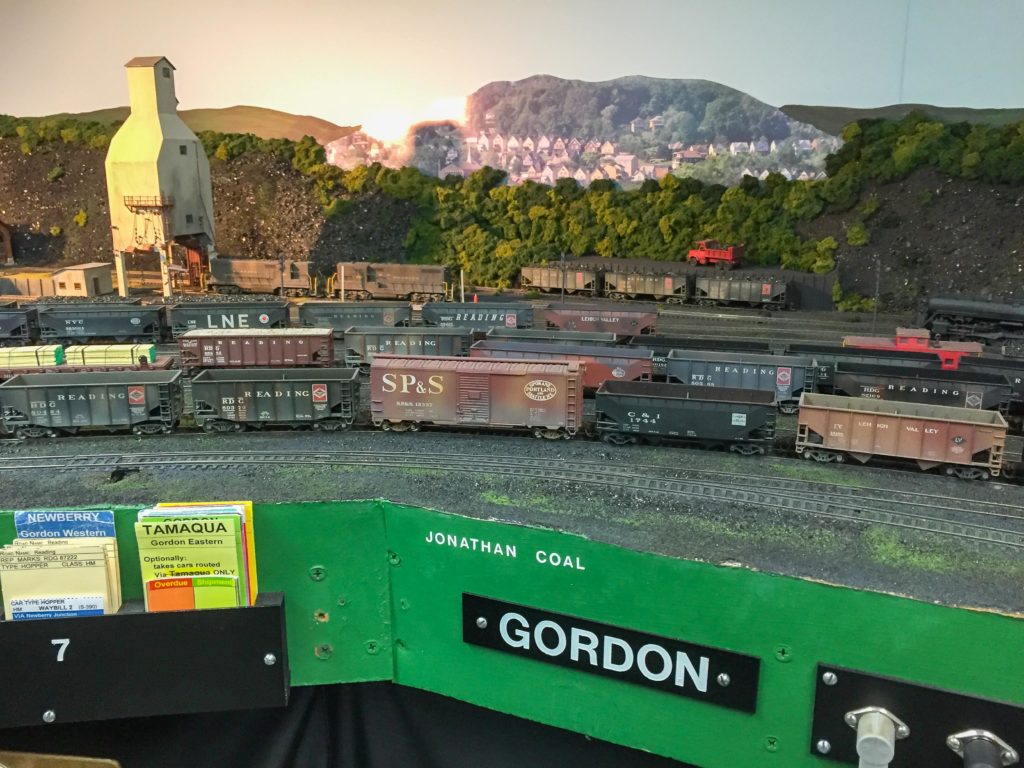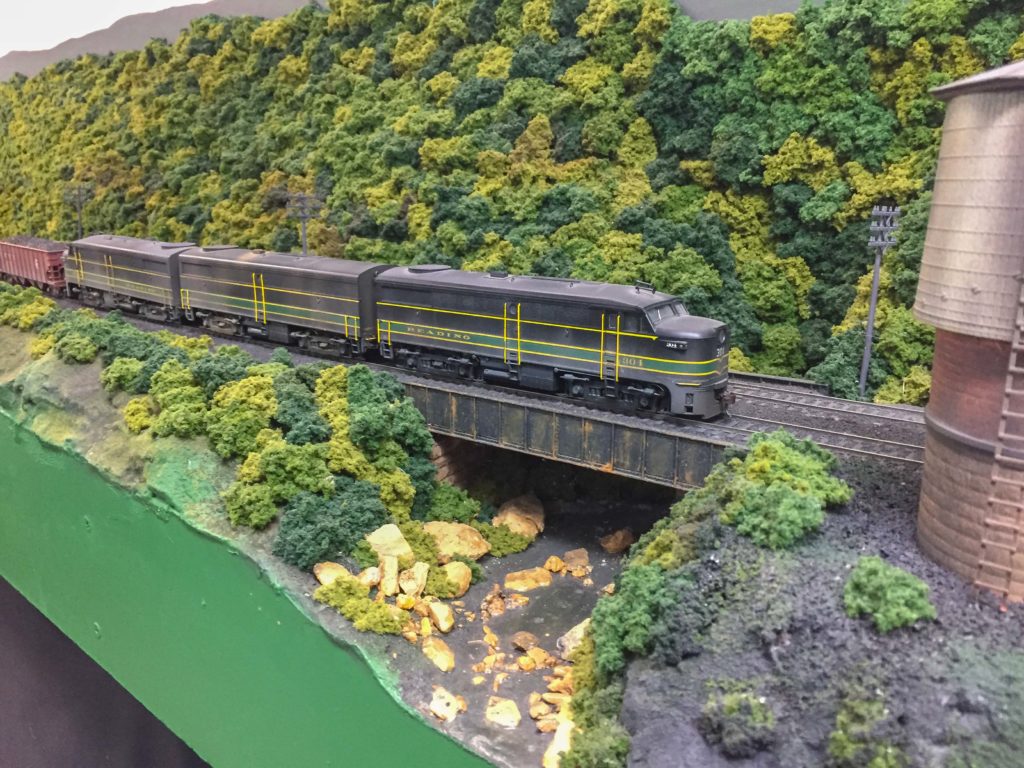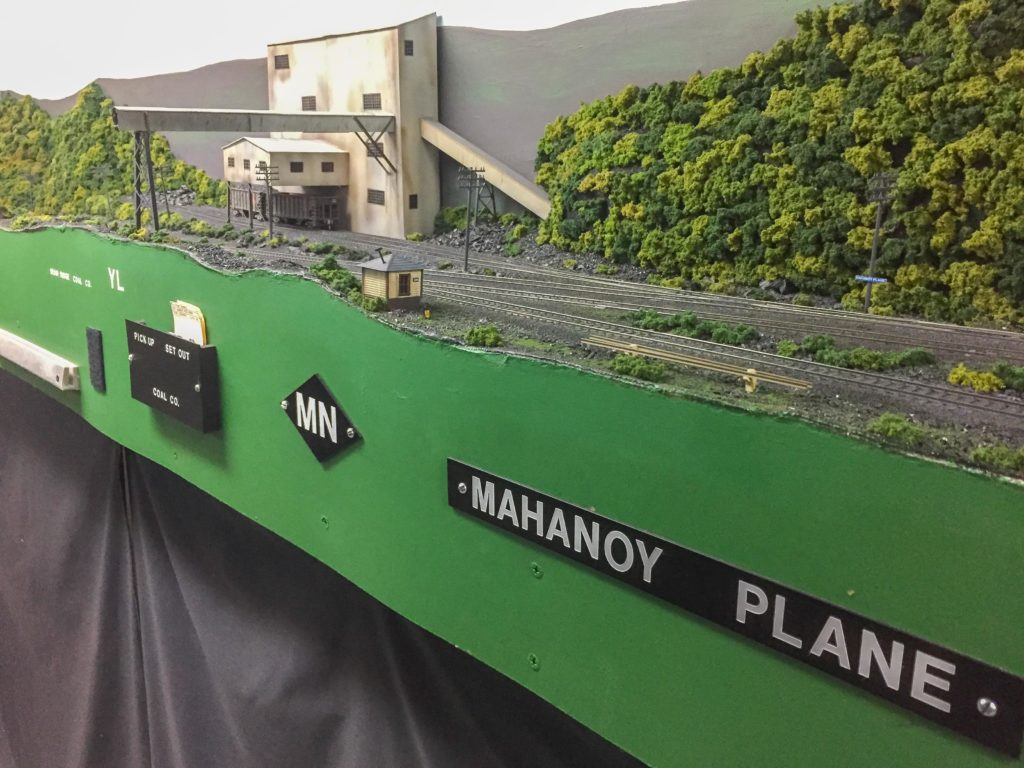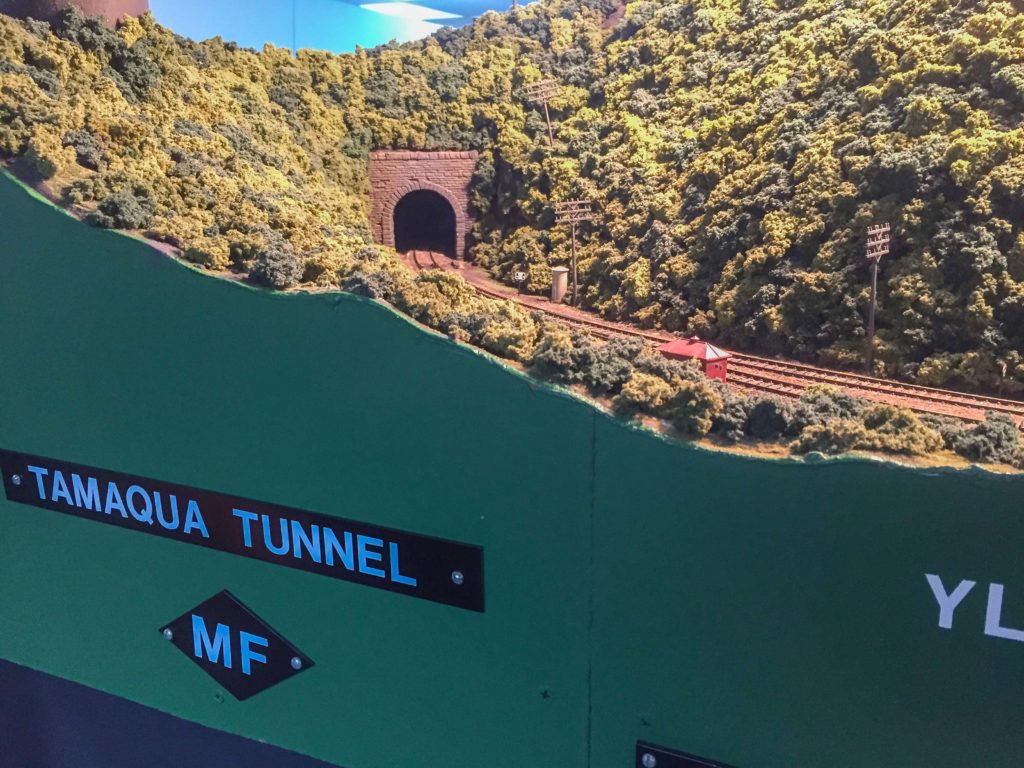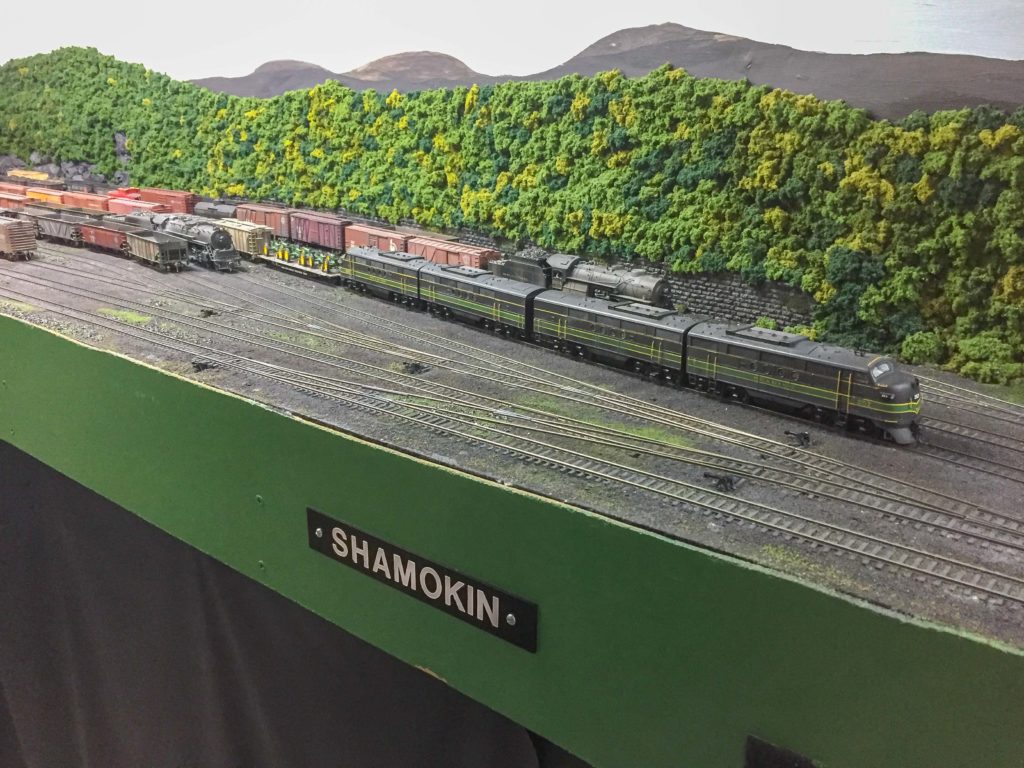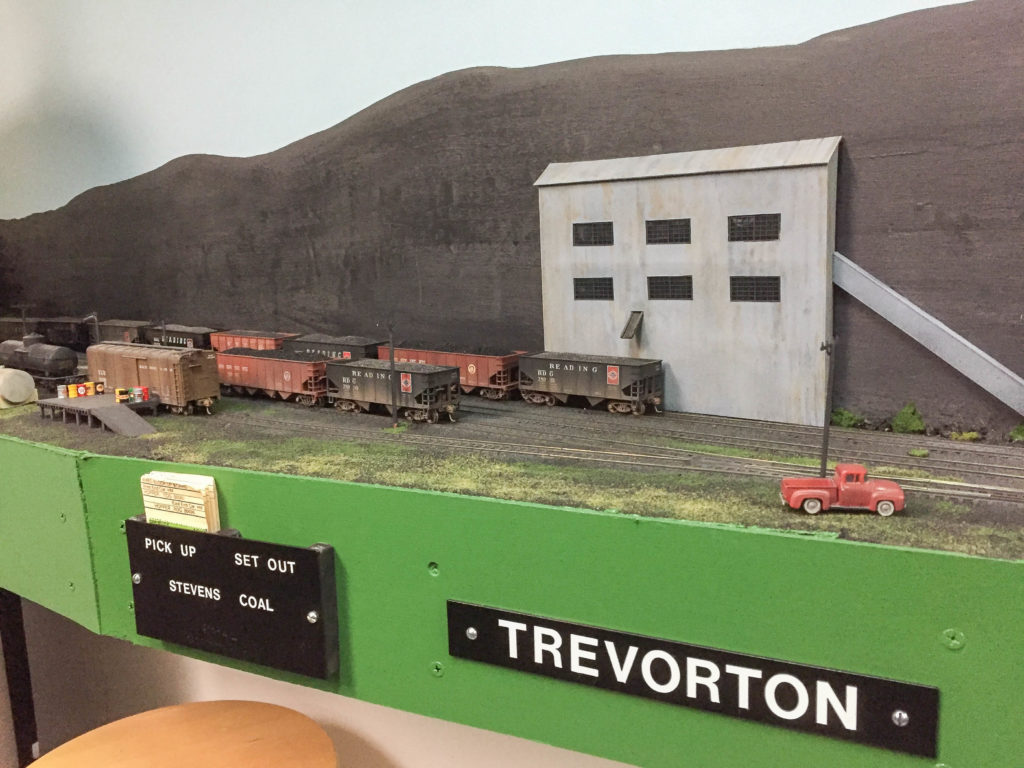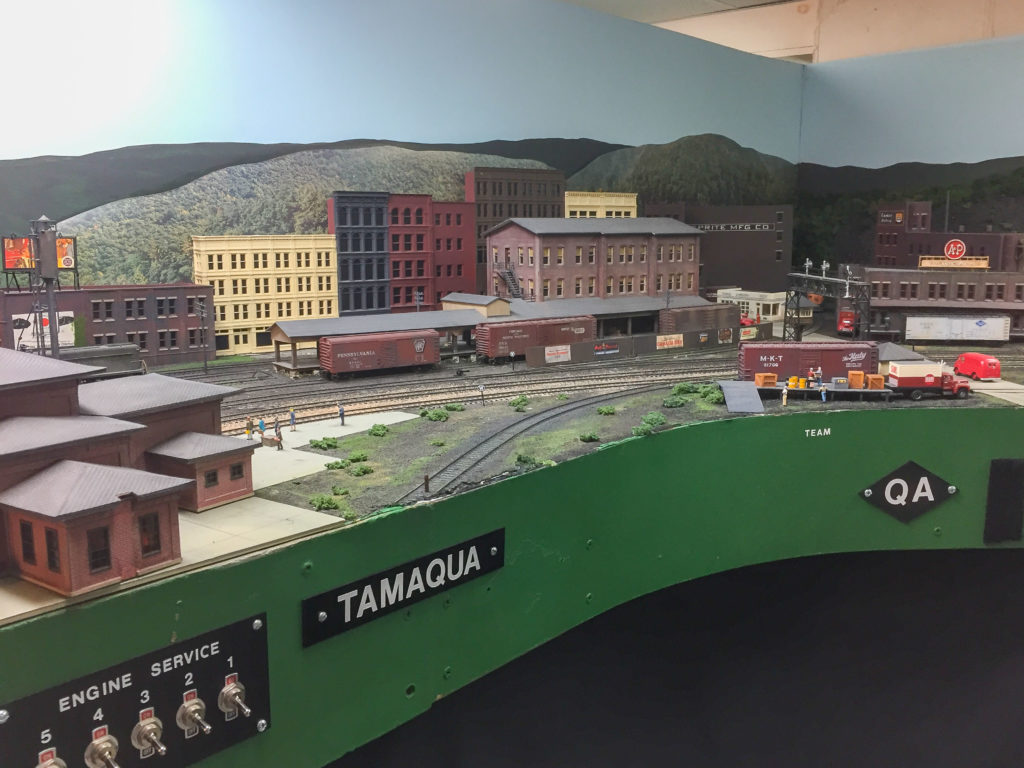 A most excellent weekend. I would encourage anyone who is interested in model railroad operations to attend one of these events, even if you are relatively inexperienced. Most layout owners are very accommodating towards neophytes who are truly interested in "playing the game."
Note: A slightly longer version of this write-up was published in the Division 5, Mid Central Region December 2017 "Trainwire" Vol. XIII No. 12. Full PDF of that issue here.