Slow progress continues on recreating this scene in HO on the model S&NY: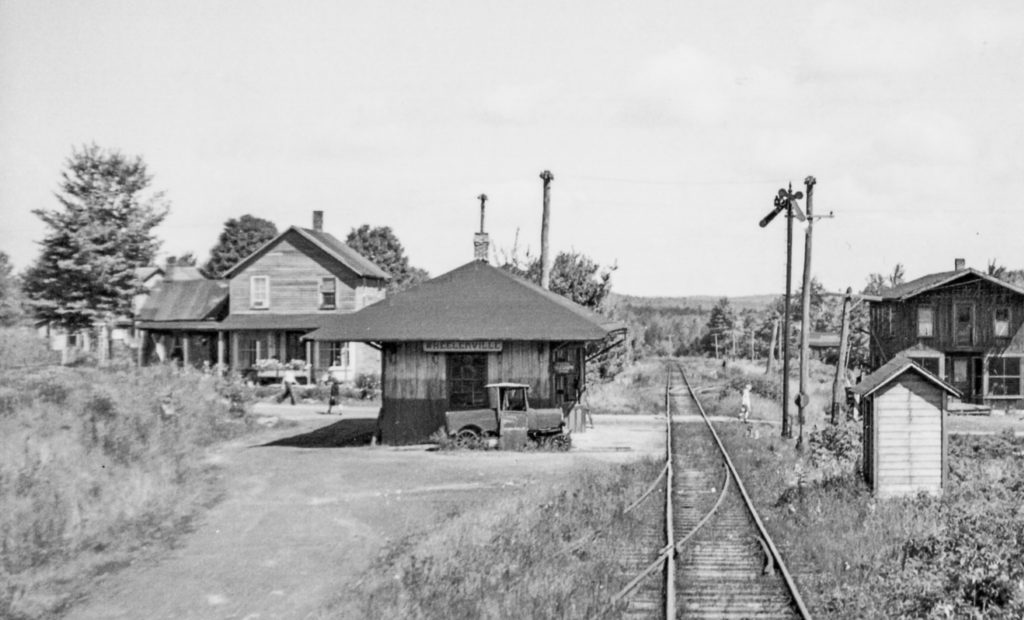 Finally finished weathering the house/store in the background in the above photo: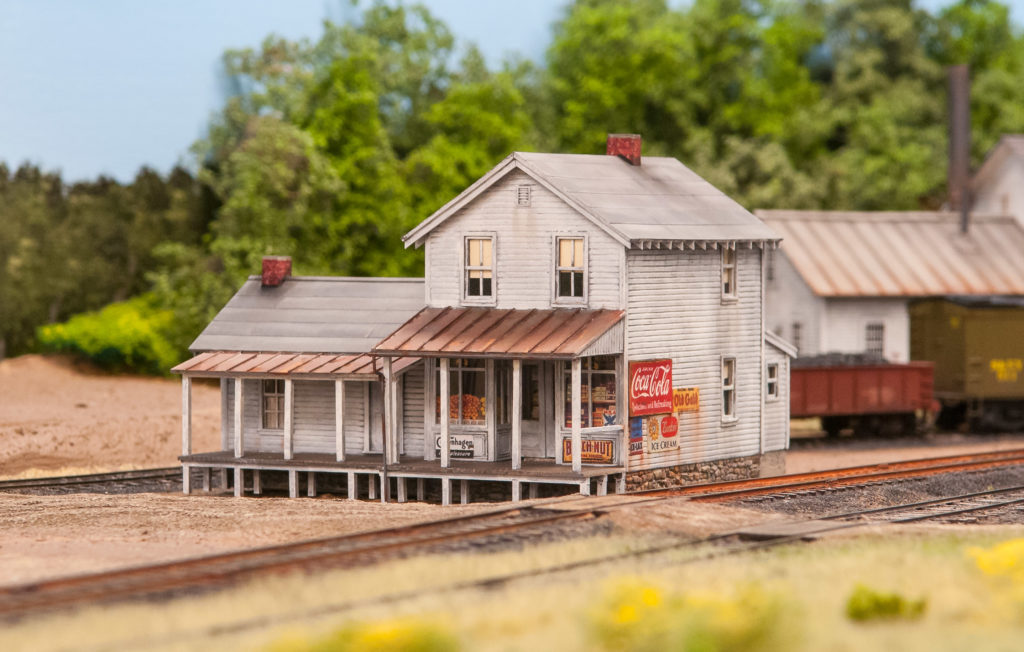 The structure was kitbashed, starting with a City Classics Company House. A Tichy storefront was cut down and replaced the lower front side of the company house. The addition is scratchbuilt, along with the porches and roofs. Chooch flexible stone material was a close match for the kit foundation, and that was used under the addition. Signs are a mix of homemade and commercial offerings, and the "interior" made up of flats created from downloaded images. Window treatments are manila envelope material and homemade from internet images. Weathering is layers of oil-turpenoid washes, powders, and Pan Pastels.
I left off the porch stairs for now until the model is permanently affixed to the layout. I was afraid I'd break them off during handling otherwise. Also still needs a few details, like a gravity-fed gas pump and perhaps a red Coke cooler on the porch. Oh, and a dog. Gotta have a dog lounging on the porch for passersby to pet…
3/26/17 ETA: Google Maps screenshot of the same area today. County road has been re-aligned; the original road is still in front of the house. The SNY station would have been right about where the bush is at the corner of the two gravel roads on the modern view.