Slow progress continues on the Wheelerville depot: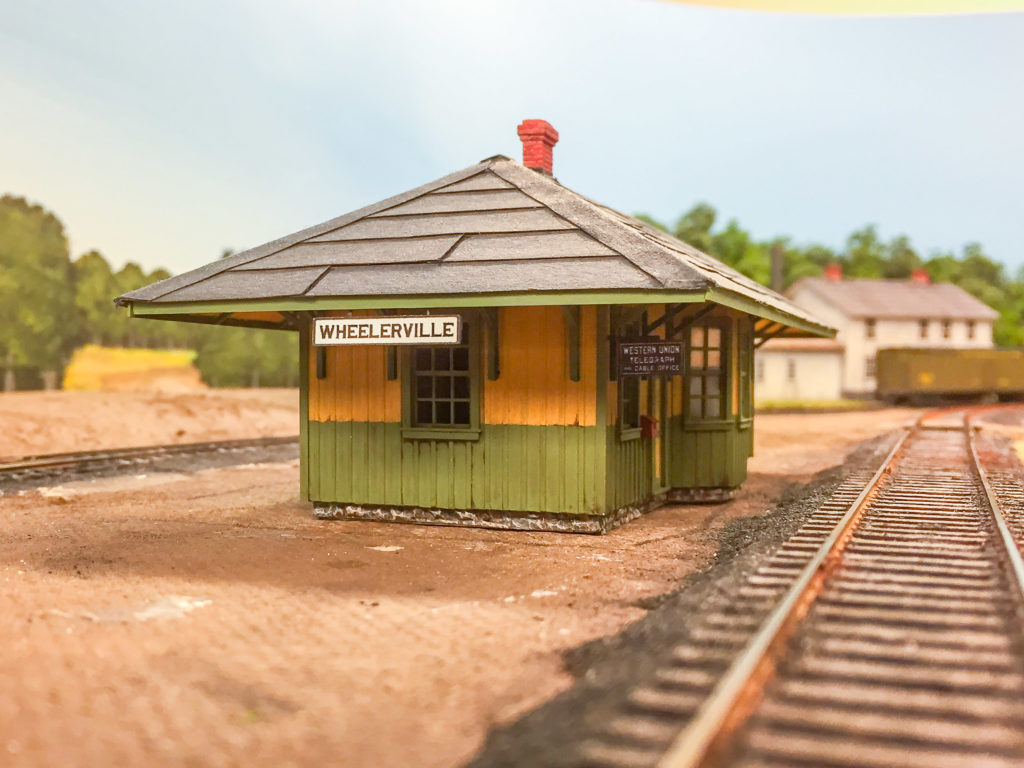 U
While it's not an exact match, I think it's certainly "close enough". The most obvious differences are the nameboard should be more recessed under the roof overhang, the wood "bumper" under the freight door is too large, and the telegraph sign is a little oversize.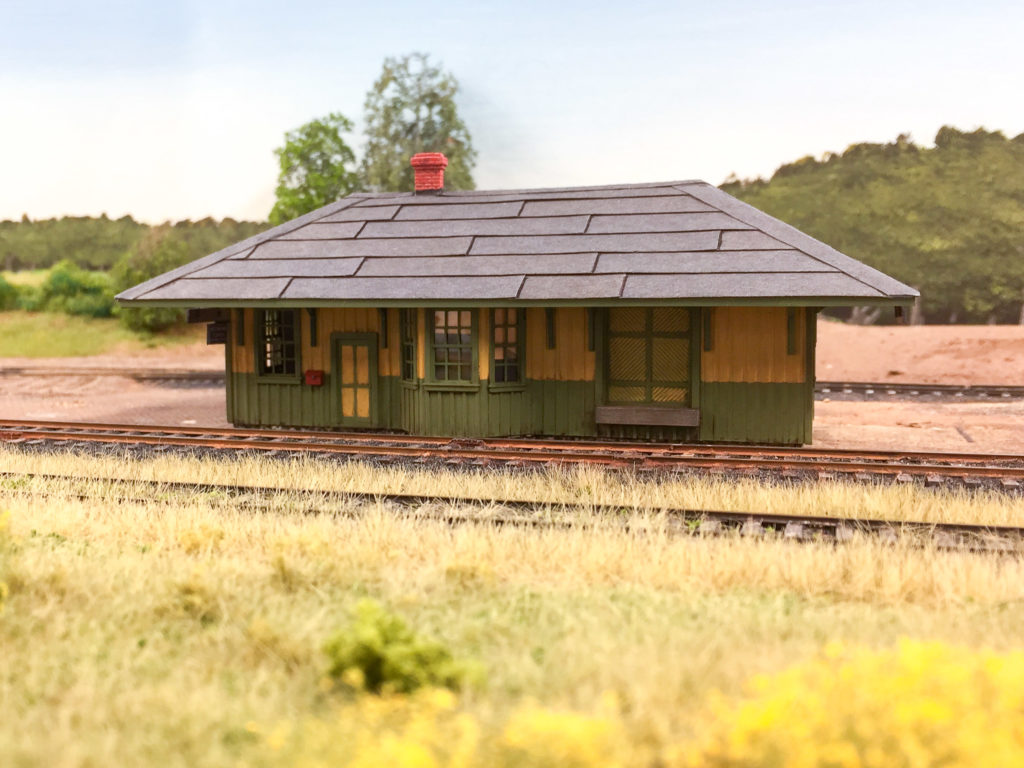 Still have to permanently place the building, build up the surrounding scenery, and add the small details like the Ford speeder and milk cans. That will have to wait until the hole is drilled for the train-order semaphore.
Update 11/10/16: The position of the station name sign bugged me all day. This evening I moved them back further under the eaves. MUCH better, I think; and now my OCD is satisfied: