Scenery progress continues a slow but steady pace. Spent an evening making puffball trees, a fairly tedious process. However, tearing off golf-ball sized chunks of polyfiber goes quickly while watching TV, and I was able to make about 100 trees in a little over an hour. I put a single layer of about 50 or so puffballs in the bottom of a large cardboard box after lining the bottom with newspaper. Then I misted them with dilute white glue, and sprinkled fine ground foam over them. Next, I tossed them around in the box until the non-coated sides were up, and repeated the mist-sprinkle-toss process several times until they had an even, but not caked, coating of foam. Last, I spread them out on newspaper to dry. The mist-and-sprinkle part goes really fast if you have everything laid out ahead of time.
Tree factory: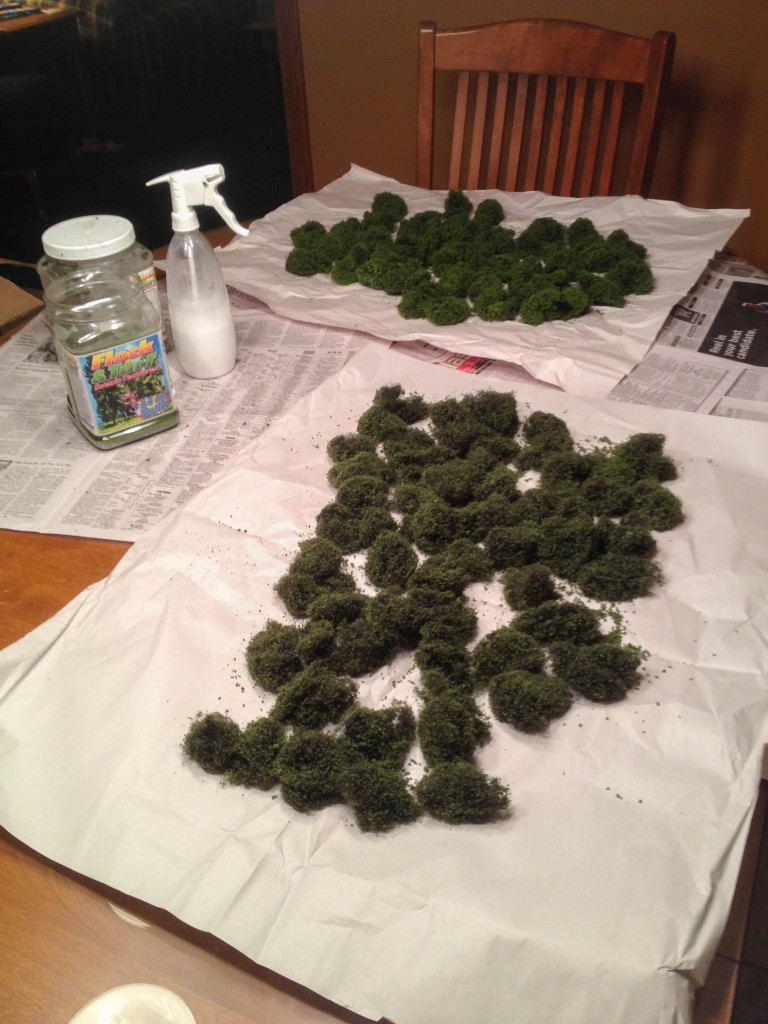 This afternoon and evening I started planting them on a couple of hillsides around some rock outcroppings I had finished painting and dry-brushing earlier in the week:
Finally the layout is starting to look like something!
To be continued…