Spent a goodly chunk of last week plugging away at the current scenery project. I wanted to put the supply of SuperTrees I had built up to good use, since due to their fragility I have no good way to store them yet.
I added most of them to the small hillside behind the site of the future Wheelerville creamery: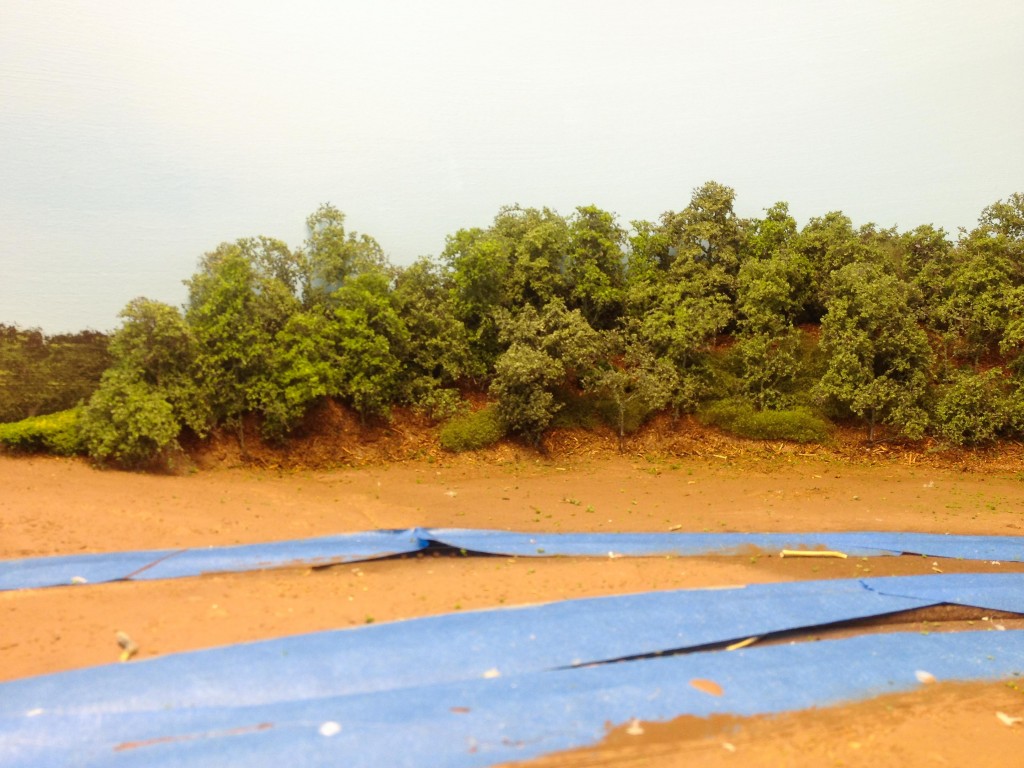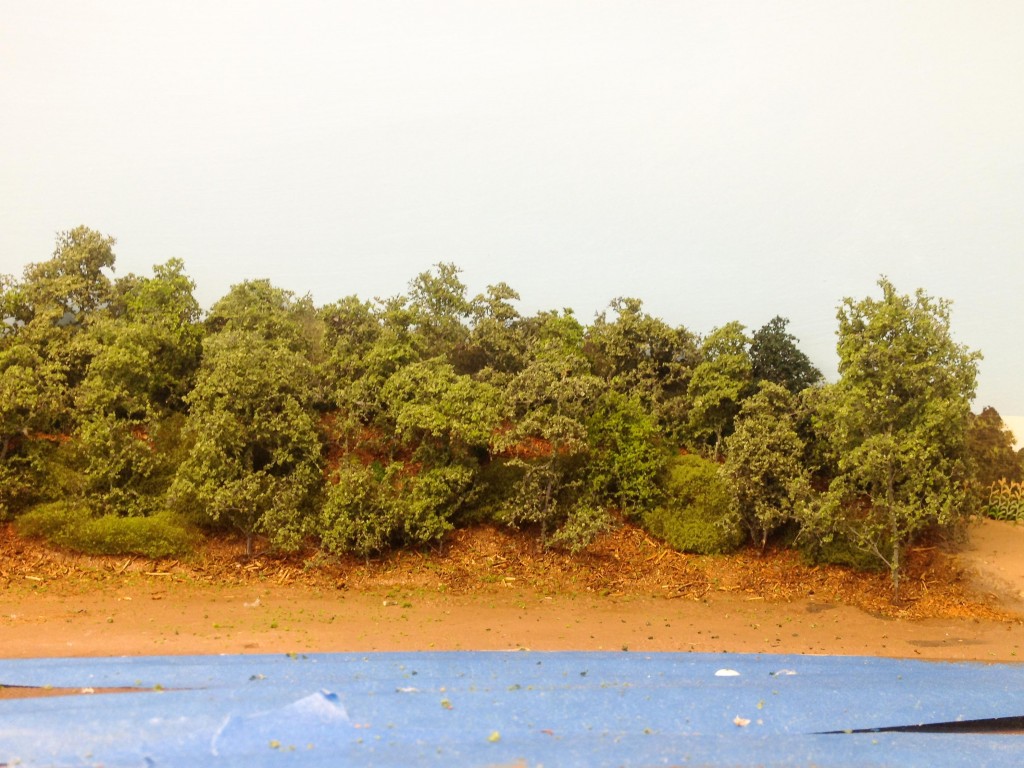 Mixed in is Woodland Scenics green polyfiber lightly coated with green fine ground foam for generic low shrubs, briars, etc. in the understory. I am really very pleased with the effect, even though it is pretty tedious planting the all those SuperTrees in place. I'll add more detail to the forest edge once the creamery is built and I have the road and adjacent ground cover in place.
I also had to break out the GrassMaster and plant a little static grass, just to try it: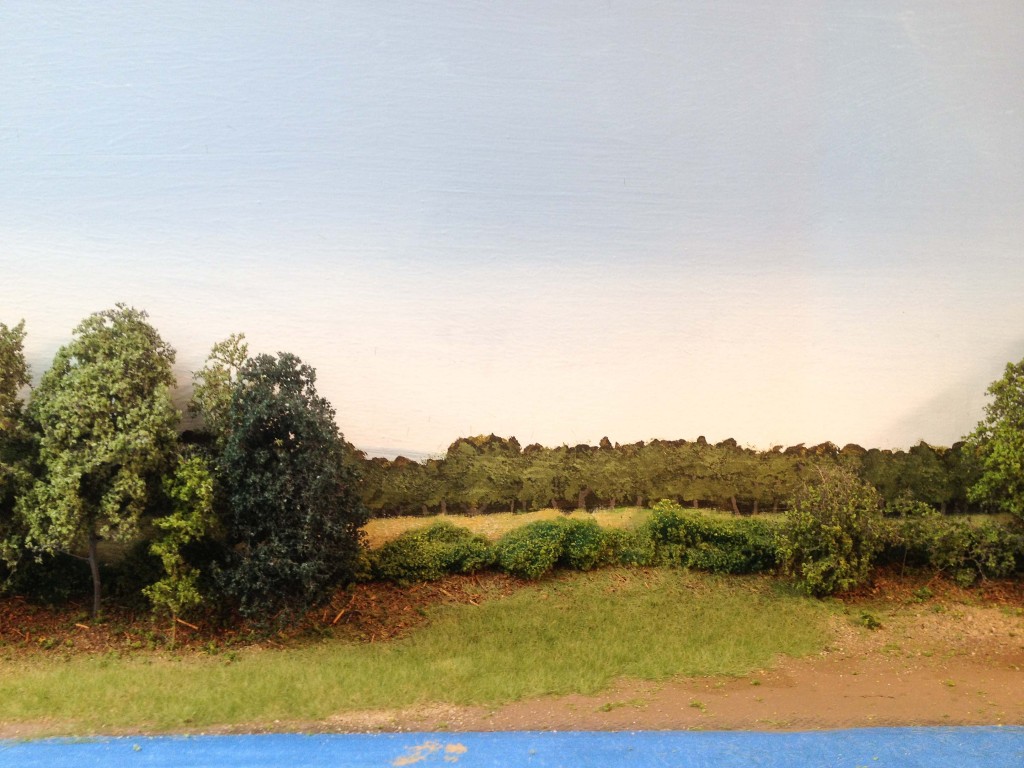 That stuff is like magic! I can't wait to plant more. Maybe this coming weekend…